Wilson Botanical Garden and Las Cruces OTS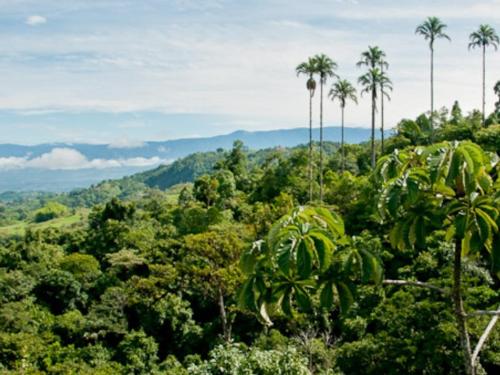 Las Cruces is home to the Wilson Botanical Garden featuring beautifully diverse plantings of tropical and subtropical ornamentals, representatives of unusual plant families and rare and endangered plants from Costa Rica and elsewhere. Particularly well represented are ferns, aroids, bromeliads, gingers, heliconias, marantas, and palms. More than 1,000 genera in 212 plants families can be seen along trails that wind around palm-covered hillsides, through agave and lily beds, under rain forest canopy, through banana and heliconia groves, or to strategic overlooks on the rolling grounds. The visitor can find all kinds of trails and difficulty levels from the beginner to the advanced hiker.
Bird Watching / Bird Photography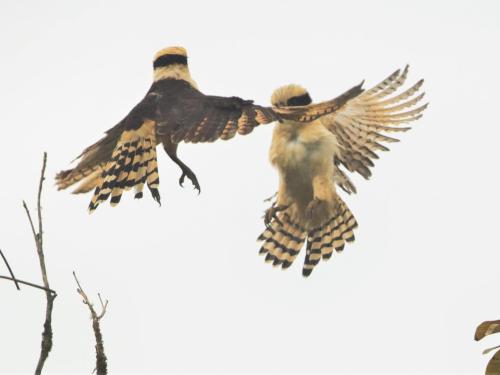 Advanced or not, you can always treat your eyes with the most colorful birds of Costa Rica. Choose from short trails, long trails, garden trails, open pastures, deep forest, marshes or small lakes. San Vito has it all for all tastes. Our own garden counts alone more than 200 species. Our experienced bird guide on spot is also a passionate photographer and can take you to the best hot spots in the area.
Coffee Tour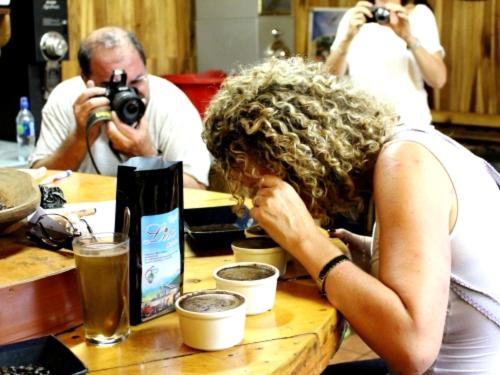 Be part of a professional coffee sampling session. Use all your senses in this experience to unveil all flavors and fine aromas that distinguish all the different types of coffee from the Coto Brus mountains… you will be surprised and enchanted!
Our trained expert will accompany you all the way and he will explain you every step of the process, from the coffee greenhouse and the plantation where you will learn about the different qualities and varieties, to the processing plant where you can watch from the unloading of the trucks, the sun drying section, the grounding, the fermentation and most important: the sampling! This is a perfect trip for visitors of all ages and is not physically demanding.
Finca Cantaros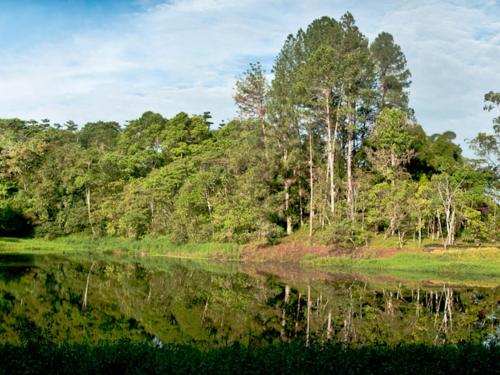 This is the perfect spot for birders, naturalists, photographers, hikers, artists, picnickers and shoppers. Finca Cántaros is a ten-hectare private nature reserve of archeological interest with forest trails, lake (1-ha), gardens, mountain vistas and view of San Vito and the Coto Brus Valley. This secondary forest is the result of reforestation and regeneration efforts since 1994. The uniqueness of this place are the ancient petro glyph and grinding stone together with an Indigenous cemetery and ceremonial area (unmarked graves).
The 3000+ year-old Lake Zoncho provides wetland habitat for aquatic birds; 175 bird species have been observed to date on the property; bird checklist available. Cántaros is the best gift shop in the San Vito area, with a carefully chosen selection of local and national crafts.
Hot Springs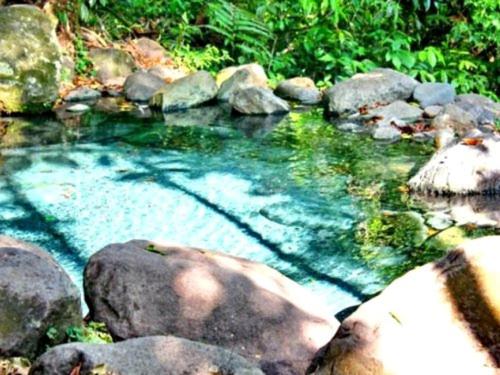 The local hot springs, with warm water provided from the Baru Volcano, are a hidden jem. Follow the treasure map and you will find this beautiful spot in pure nature close to Pittier, La Amistad International Park.
Cave Tour Fila de Cal
An hour picturesque drive down the mountain to the outskirts of Ciudad Neily brings you to our destination. Upon arrival there will be an orientation from a certified guide who will lead our group throughout the tour. The tour begins with a one hour hike along and in the riverbed to the caves' entrance. While this is one of our most popular tours, you should be in reasonably good physical condition as the footing can be wet and difficult.
Once at the entrance after putting your helmets and headlamps, your guide will lead you through the series of huge underground chambers and connecting corridors. You will witness all types of biodiversity and incredible rock formations formed over thousands of years. Don't be surprised to see different species of friendly bats, insects, fish and shrimp.


Quetzal Tour at Las Tablas, International Park La Amistad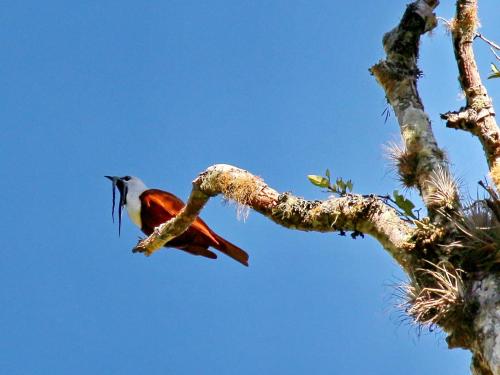 This exciting tour takes you to the mountain top source of San Vito's pure wáter supply. The two to three hour road trip is done in 4×4 vehicles, a necessity to navigate the higher portion of the mountain. Cars are available.
On the way up you will pass through eco-environmental terrain, home to Cotingas, Quetzales, ÁguilaCrestadas, and Bell birds amongst others. This is also the hábitat for white-faced and howler monkeys, kinkajou, cougars, and deer. Make sure to bring along a sweater or fleece jacket as the temperature can get cooler at the 2,000 metre level. Meet the Sandi family, the owners of Las Tablas. They are famous for providing a warm welcome to all visitors. We will have lunch here and as well there is a selection of locally-produced cheese and fruit available for sale. After lunch you can explore the grounds and trails in the area.

Etnic Experience La Casona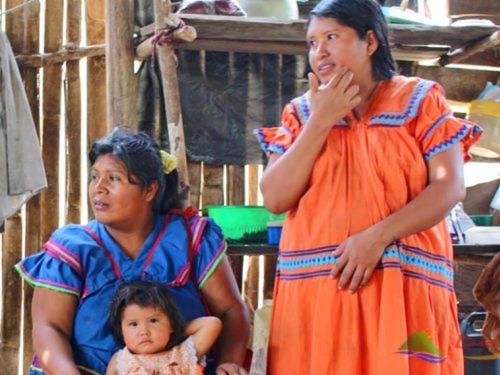 La Casona is a native community with a population of about 2,600 people and is located 16 kilometers from San Vito. They are commonly known as Ngöbe or Guaimí because their native language is Ngöbe. Much of their time is dedicated to agriculture, like rice, beans and cacao. They also work as coffee pickers in the harvesting season around San Vito and other areas of the country. During your visit you will hear about traditional medicine practices, witness a craft workshop, visit some petro glyphs and watch a fire-making demonstration. Their official representative or "cacique" is Pedro Bejanaro who inherited from his father the many traditions of the tribe.
An optional full day tour is also available adding a visit to the village and museum of the Boruca indigenous tribe, internationally famous for their legends, mask creations and crafts.